Shenzhen Leeste Industry Co.,Ltd

Business Type:

Factory, Importer, Exporter

Main Products:

Marble,Marble Mosaic ,Marble Tiles,Marble Slabs ,Mosaic ,Mosaic Tiles ,

Country/Region:

China

Established:

Dec 28, 2000

NO. of Employees:

201 ~ 500

Annual Turnover:

US$ 50 ~ 100 Million

Authentication:

ISO 14001:2004,ISO 9001:2000,OHSAS 18001,Others

Verification Type:

Onsite Check ?

The supplier's company certificate has been verified by StoneContact.Com.

√ Certificates:
Company Description
Use of durable, recyclable stone, is environmentally responsible and uniquely beautiful.
Founded in 1998, LEESTE a professional and leading manufacturer and Provider for marble products, including Marble Mosaic, Marble Tiles , Marble Slabs and Marble Countertops etc from China and abroad. LEESTE offers you superior quality, price, variety and Service.
We mainly deal in the export of Natural Stone products, such as slabs, tiles, mosaics, countertops, vanity tops, sinks, landscape stone and other products made by granit, marble, sandstone, slate, limestone, ceramic, glass, wood, bamboo, coconut shell etc.
Our wide range of mosaic, medallion, tile collection are derived from many different colors and style of marble, onyx and limestone which provided from many different quarries in China. After years of hard efforts, we have established long-term relationship with many customers and cooperate happily.
Our leading market is the countries which love classic style and natural ambience such as Europe, USA, Canada, Japan, Southeast Asia etc. We believe that Customer Satisfaction is very important. To support our belief we pay close attention to Understanding customer needs, Correct pricing, Perfecting our production and Delivery time.
LEESTE's professionals are well-equipped to guide you through an incredible world of possibilities. In fact, at LEESTE, you will find professionals who take pride in what they do and who truly enjoy working with people. They respect the qualities and values inherent in the wide variety of quality stone available. More importantly, they respect each and every customer as well as their ideas, their goals - and their budgets. If you have questions, LEESTE will be able to answer them - courteously and knowledgeably
Product Quality Controller ensures consistency using our exclusive 5-point Quality Monitor system for:
. Expert knowledge of all aspects of production from the quarry to the factory
. Tile color consistency from pallet to pallet
. Careful slab selection free of defects
. Precision cutting, polishing, finishing
. Professional packaging to ensure intact arrival
Visit us and experience the elegant beauty of marble and granite.
Onsite Check
The supplier's company certificate has been verified by StoneContact.Com.
Verified Supplier
International Name
Local Company Name
Company Establish Date
Business License
Trade License
Existence Image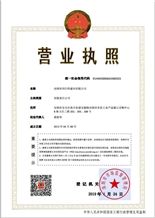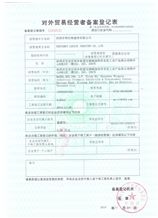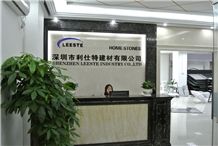 Contact Details
Cai Davis
Telephone:

+86-0755-86105289

Fax No:

0086-755-86105586

Mobile::

0086-15813843735

Company Address:

Rm202,2/F, Block B3, Shenzhen Mingyou Industrial Products Exhibition & Procurement Center, Baoyuan Road, Xixiang Sub-district, Bao'an District, Shenzhen City, Guangdong Province ,China
Send a message to this supplier